Home
>
Uncategorized
> Stay Out of the Syrian Maelstrom by Patrick J. Buchanan… ("Pay No Attention To Romney's neoCons")
Stay Out of the Syrian Maelstrom by Patrick J. Buchanan… ("Pay No Attention To Romney's neoCons")
Gunny G: BLOGGIN' BAD!~MAKE AMERICA "AMERICAN"! AGAIN!!!!! (FUBO!) BRING BACK AMERICA's HAT! (THAT BAD ASS DEPLORABLE FEDORA!) ~ $H!T-CAN THE STAIN, STIGMA, STENCH AND SHAME OF "THE PRINCE OF FOOLS"~ AND: "FINALLY," ~ BRING THE "POF" TO JUSTICE!, EXPOSE! AINOs (AMERICANS IN NAME ONLY), AND FLUSH THE SWAMP~POWER-FLUSH! "TWICE!"-("FLOATERS" Y'KNOW!) -POTUS .45 TRUMP COCKED and LOCKED!.....-ONE RIGHTEOUS MAN--IF WE CAN KEEP HIM! ~ Illegitimi non carborundum..!
"In Syria, I will work … to identify and organize those members of the opposition who share our values and ensure they obtain the arms they need to defeat Assad's tanks, helicopters and fighter jets."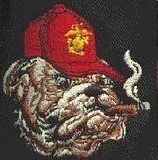 This commitment by Mitt Romney in his VMI address has thrilled the neocons as much as it has unsettled the realists in his camp.
View original post 776 more words